Laying the Foundations of a Sustainable Future – The Journey of the MEMS New Facility
MEMS is currently constructing a new headquarters to support the needs of our workforce for decades to come. Reflecting the ever-increasing demands for sustainable construction materials and energy-saving initiatives, the green agenda lies at the core of this project.
Forecast to open in July 2024, the construction of our new headquarters is a big milestone in our history. As MEMS approaches its 50th anniversary, the investment of £6 million in our new headquarters serves as a strong statement of our brand confidence and ambitions for the future.
It's not just about bricks and mortar; our new building also showcases our steadfast commitment to environmental responsibility. From day one, the project has addressed multiple environmental considerations to make the building as efficient and sustainable as practically possible.
It all started with the demolition of the old building, a task which posed many hurdles for our contractors. The contractors faced numerous challenges due to the age and historical construction methods and materials. Significant analysis of debris was required to ensure all materials were disposed of correctly and safely. We also took a local supplier approach wherever possible to minimise vehicle journeys and CO2; the old building's concrete was crushed on-site and cleaned for reuse in the new building and car park.

We have a strong focus on using local suppliers wherever possible:
Concrete delivered from our local depot in Cliffe arrived there by ship.
We partnered with a recycling company in Swanscombe.
Bricks sourced from Ebbsfleet and Tilbury.
The main contractor is a Kent-based company.
The roofing and cladding contractors are Kent-based, along with the window supplier.
The electrical, mechanical and BMS contractors are all Kent-based.
In total, over 50 local contractors will work on the project from start to finish.
Employee wellbeing has been a priority in our construction agenda from the outset, we are utilising a vast solar shading system to optimise the building's internal thermal conditions. Our environmental commitment extends to installing significant solar PV arrays atop the facility, rendering it energy-autonomous; therefore, MEMS will typically generate and sustain its own energy needs without relying on external energy sources. Additional eco-features include 18 new electric vehicle (EV) charging points, in addition to the existing 8 EV Chargers already in operation and a sophisticated water management system to mitigate flooding risks and resource wastage.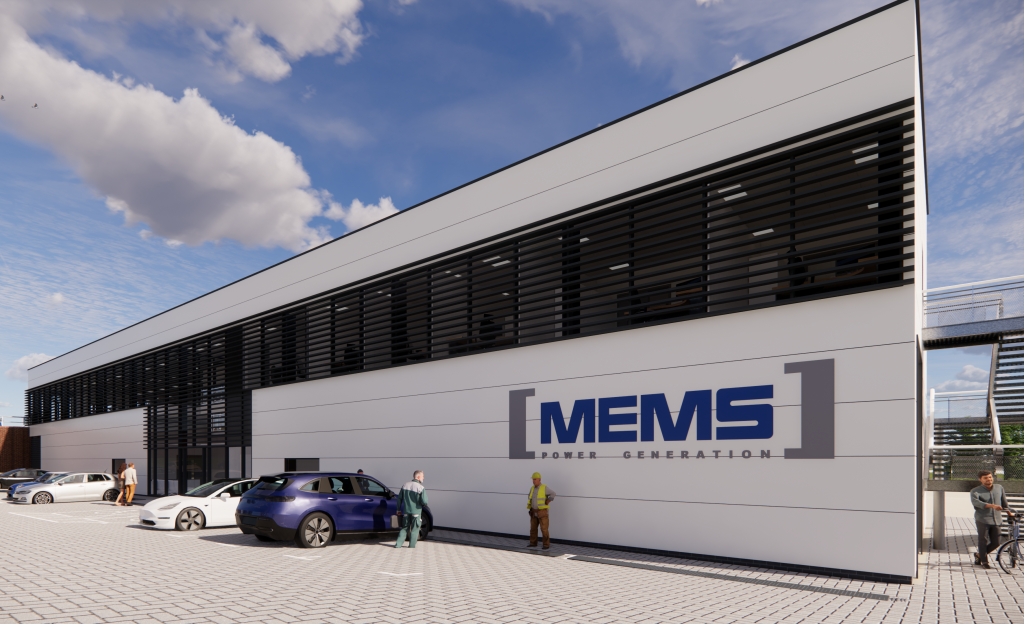 Our upcoming headquarters reflects MEMS' unwavering dedication to operational efficiency and environmental sustainability. The facility will not only meet the high standards we set for ourselves but also demonstrate our commitment to a more sustainable future.

TALK TO US
We'll help you find the best temporary power solution.
08452 230 400