MEMS Power Generation, specialists in Generator Hire based in Medway are keen to forge strong relationships with local businesses, as they believe this is key to strengthening the local economy as well as the local community. MEMS Power Generation have a long history with Gillingham Football Club and are therefore delighted to announce that they will be expanding their support to the Gillingham FC Community Trust.
A registered charity since 2008, the Gillingham Football Club Community Trust is a pioneering sports and education empowerment charity that tackles local social issues and promotes community activities to engage and improve the lives of local people.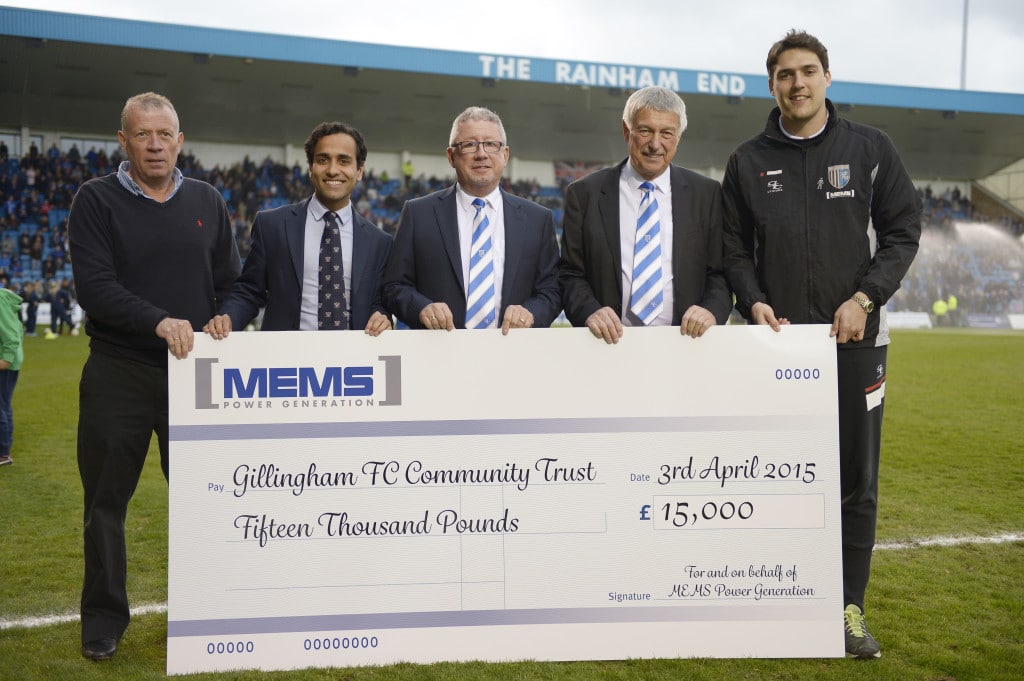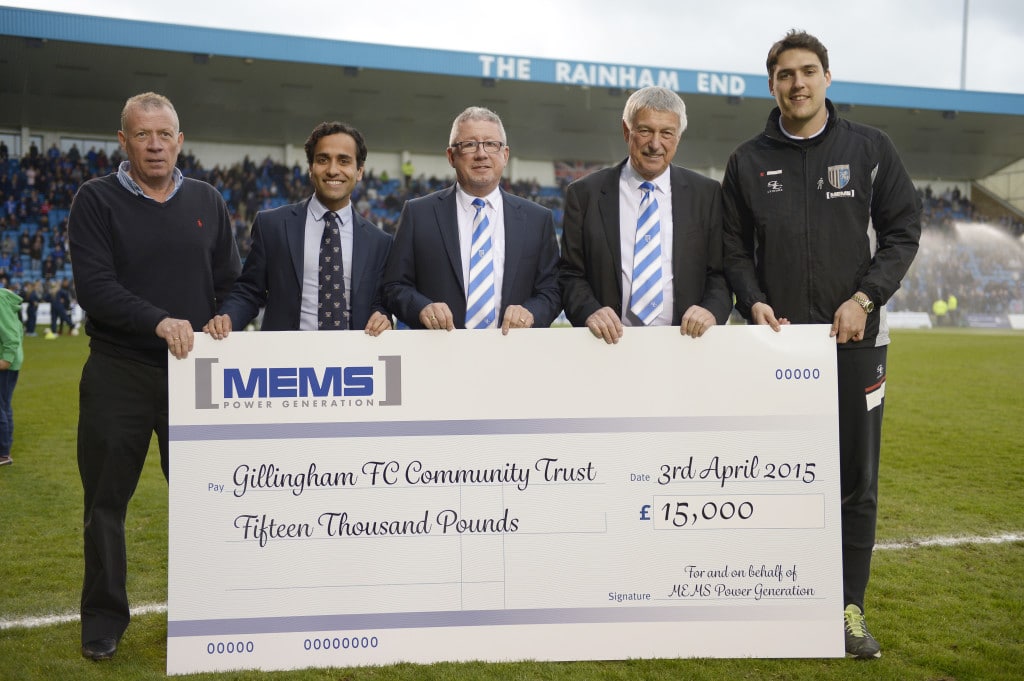 MEMS Power Generation Chairman, Colin Jarvis, said: "We are proud to be working with the Gillingham FC Community Trust and we are very pleased to be able to give support to our local community. We know how passionate and dedicated the team at the Trust are and we are looking forward to working on some exciting projects together".
The GFC Community Trust believe that through a range of diverse programmes and with the power of sport, they can motivate, educate and inspire local communities and individuals through a broad range of initiatives focusing on education, social responsibility and encouraging unemployed young people into work through social action projects.
Within the local community, the Trust with the support of MEMS Power Generation, attempt to benefit the lives of, approximately 2000 children and young people each year. The sponsorship reinforces MEMS dedication to their local community and as part of the MEMS commitment and in conjunction with Gillingham Football Club; they are giving away FREE tickets to local children for the Good Friday (3rd April 2015) match at Priestfield Stadium between Gillingham FC and Fleetwood Town. MEMS Power Generation will be on hand to present the GFC Trust with a cheque for £15,000 for their 2015 projects before the Good Friday match kick-off.
Gillingham FC Community Trust Head of Community, Adam Lawrence, said: "The Trust is absolutely delighted to have received such considerable support from MEMS Power Generation. The Gillingham FC Community Trust aims to provide sports facilities that reinvigorate local communities, whilst engaging and improving the lives of local people. We are looking forward to working on some exciting projects over the next few years with the support of MEMS"
The Community Trust strives to:
Inspire local people
Promote community
Motivate and educate